Radio Controlled Car Races
We are primarily a flying club but we have radio controlled car tracks as some of our members enjoy this hobby too. A transponder is NOT required to race at our track. Watch the events listing and the club e-mails for the exact dates and starting times. Non-members must pay a $10.00 use fee to race on the track. They must also be a member of the AMA to use the track and must show their membership card. The club does not offer "car only" memberships. Everyone must belong to the AMA to use any of the field facilities.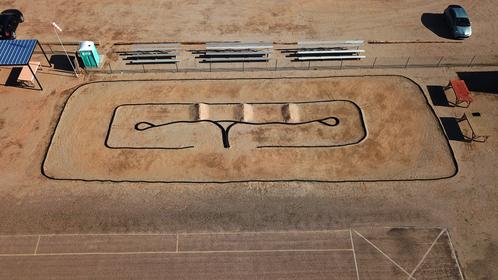 The Club Has A RC Car Track And Bleachers For Their Members Use.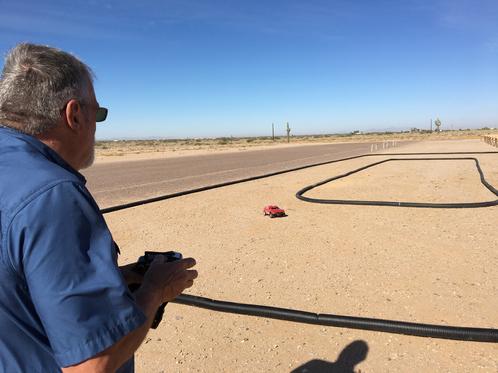 Our Original Car Track Before The Improvements
The club also has a drag race track and is considering construction a obstacle course for four wheel drive vehicles. See area on the left side of the photo below.
Future RC Obstacle Course location (On Left Of Photo)
The Casa Grande RC Flyers is an Academy Of Model Aeronautics "Award Of Excellence" and a "Gold Level Leaders Club" located in Casa Grande, Arizona. They were also named an AMA "Club Of The Month". A current AMA membership is required to join the club and to use the field.