To get the current field weather, install WeatherLink 2.0 on your smartphone or go to WeatherLink.com. Register then search for the weather at the Casa Grande RC Flyers field.
Sample View Of Field Weather Data On A Personal Computer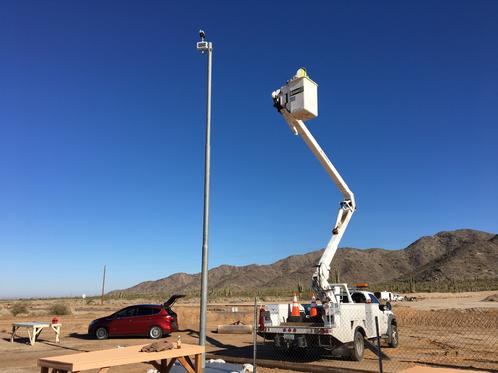 Finishing Mounting The Equipment
City Installing Pole For The Weather Station At Field
The Casa Grande RC Flyers is an Academy Of Model Aeronautics "Award Of Excellence" and a "Gold Level Leaders Club" located in Casa Grande, Arizona. They were also named an AMA "Club Of The Month". A current AMA membership is required to join the club and to use the field.