Drone Racing At the Casa Grande RC Flyers Field
Drone & Helicopter Day is the 4th Saturday of each month, December through March.
We offer special runway time to the pilots of drones and helicopters and also hold drone races on our drone course. See the video below to view it.
AMA & FAA Drone safety rules are enforced. All done flights must be under 400 feet and within the sight of the pilot or spotter. No aircraft are allowed to fly beyond the club's 11 acre leased land. Fly safely and responsibly at all times. View our field boundary map below.
Flying Field Boundaries
Casa Grande RC Flyers Drone Racing Course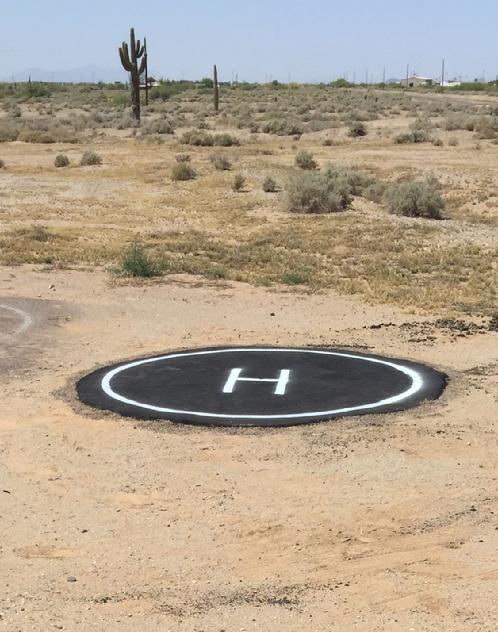 The Club's Asphalt Drone & Helicopter Pad
March 23, 2017 Casa Grande Dispatch
The Casa Grande RC Flyers is an Academy Of Model Aeronautics club in Casa Grande, Arizona. AMA or MAAC membership is required to use our field.